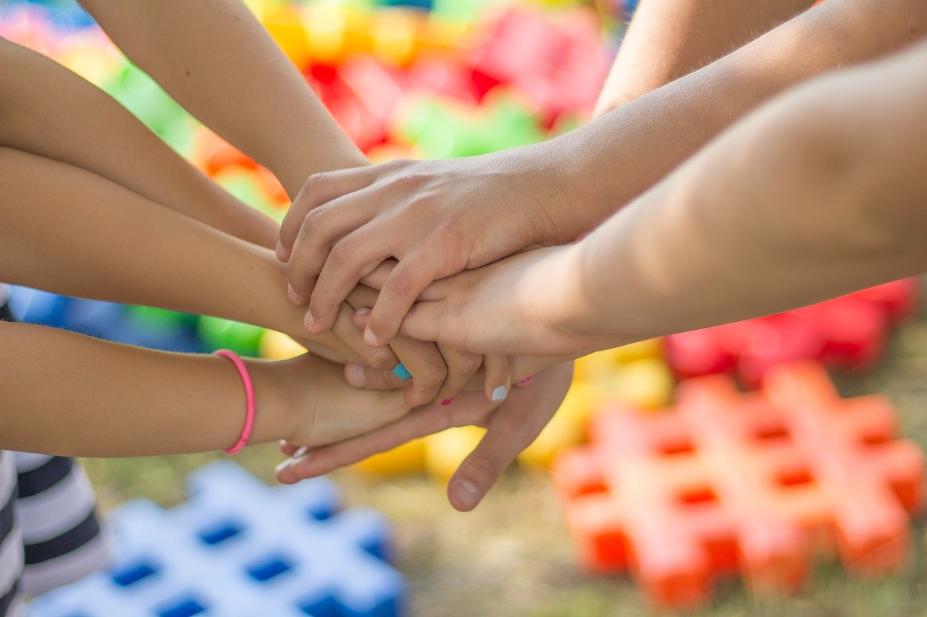 Starting in December 2021...

INNERSTAND YOUR CHILD
(Ongoing program - Embark at any time!)
Our kids are precious jewels, and they need to be loved, protected and given the right foundations in order to pave the way for a more beautiful, brighter and balanced world.
It is essential for us as parents to know how to hold space for them, to honour their entire being, including their gifts and abilities, and to give them a safe haven to turn to when need be.
For that reason, we have come up with our new membership program called:
InnerStand your Child
This program will be a recurring monthly program, where you, the parent, and your kid(s) will be able to majorly benefit.
Working through a holistic approach - emotionally, mentally, physically and energetically - Pamela and I will assist you and give you the tools and insights you need in order to strengthen your connection to them. Plus, we will give them a little energetic nudge ;)
The InnerStand your Child program entails:

A PRIVATE FACEBOOK SUPPORT GROUP


where you will have the opportunity to ask any questions you may have on how to navigate a certain situation in your child's life, such as:

- Behavioral problems (doesn't want to cooperate, doesn't listen/ignores, etc.)

- Dealing with difficult situations (divorce, separation, moving, bad grades, bullying, etc)

- Knowing how to guide them (scary situations, lack of confidence, voicing themselves/saying how they feel, etc.)

- Understanding how to detect and respond to their needs, and help them understand yours

- Dealing with issues with other family members/friends/teachers, etc.

- Knowing when something is "off" and what to do about it

- Knowing how to speak to them in a way to get the most of their co-operation

- Knowing how to install proper boundaries but still be incredibly present, etc.




2 X REMOTE GROUP REIKI SESSIONS

sent to your child on specific set days, per month



1 X ENERGY SCAN OF YOUR CHILD
done remotely, where we will let you know briefly of the state of they are in, in terms of mind, body, emotions and energy.

This membership will allow you to create a stronger foundation for you and your child to become closer than ever before.
Through you and because of your love and support, they will have the opportunity to be who they truly are, and to reach their highest potential in life.
Pamela and I are incredibly excited, ready and willing to work with you and your child, and build a new and improved definition of the parent child relationship.

INVESTMENT:
1 Child - 77$/month
(Value of 390$ at normal price)
(You save: 313$!)

2 Children - 133$/month
(Value of 780$ at normal price)
(You save: 647$!)

3 Children - 155$/month
(Value of 1170$ at normal price)
(You save: 1015$!)

4 Children or more - 177$/month
(Value of 1560$ ++ at normal price)
(You save: Over 1383$!)
Would you like to understand your child's behaviors at home or at school, and be able to help address any difficulties that arise from them?

*.*
Do you want your child(ren) to benefit from divine energetic help that will keep them balanced and aligned with their higher self?
*.*
Do you want your child(ren) to be functioning at their highest potential?*.*
Would you love to reconnect with your child(ren) in a more deeper and sacred way?
*.*
Would you like to be a part of our community, getting tons of insight into your child's inner state, helping you to navigate your child(ren) along their lifelong journey?
*.*
Fill in the form below to reserve your child's spot!
(**This form will not charge you anything; the membership program will officially begin on December 1st, and whoever has submitted their forms will be contacted a few days prior in order to validate if they want to officially embark onto our membership program. You can opt out at any time!)
Let's start InnerStanding!
Interest in the InnerStand Your Child membership program
© Copyright KlarvoyantEnergy