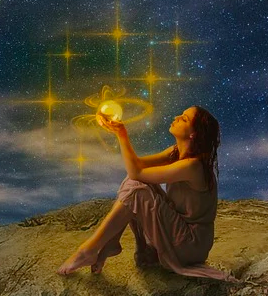 Reiki Training - Level 1
Reiki Level 1 will consist of 4 classes (4 consecutive Sundays) of 4 hours each

What is Reiki ?
Reiki is a Japanese energy work technique used to help us heal ourselves on ALL levels (energetic, mental, emotional and physical).

It consists of pure, universal energy being channeled through our body and out of our palms.
This energy is then given to others by the laying of our hands on different energy centers of the body. The body then takes that energy and sends it anywhere it needs, in order to speed up its own healing.
It is a very gentle and relaxing technique that has immense health potential.

Uses of Reiki
Reiki is great for :
*Alleviating physical pains and emotional traumas
*Reducing negative thought patterns
*Balancing our energy centers
*Aligning and re-centering ourselves energetically
*Giving a boost of energy to the body
*Relaxing & rejuvenating at all levels
*Calming down the nerves
*Helping alleviate symptoms of mental disorders (depression, ADHD, ADD, autism, etc)
*Helping the body to recover from intense situations (surgeries, traumas, accidents, illnesses, chemotherapy, radiation, etc.)
and much more

What you will learn in Reiki 1
- What is Reiki?
- The history of Reiki
- The 5 principles of Reiki
- Energy work on the self & on others
- Learning how the electro-magnetic field works
- Learning how to work with energy
- A summary of the chakra system
- Proper setup, grounding and closing techniques
- Proper space setup

During this course, you will be going through an in-depth journey of not only Reiki, but of yourself.

What you will receive
- 4 Reiki initiations, to open up the channels of the palms & prepare you to be able to give Reiki energy.
- A Reiki Level 1 certificate

Details of the Reiki Level 1 Training
Classes: Sundays, May 22 & 29, June 5 & 12
Time: 9:00am to 1:00pm
Location: My Saint-Eustache office
Cost: 280$ for the entire Level 1 Course
Non-refundable down-payment: 80$

To register for the course and reserve your spot, I will need a non-refundable deposit of 80$ paid before May1st, 2022.
The rest of the amount needs to be paid in full before or at the start of the first class.

Please note that this will be a small & intimate group, and places are limited.
So please make sure to sign up to this course as soon as possible in order to make sure you have a spot!

Deadline to register: May 1st 2022

To register for the course:
Http://Klara.as.me/Reiki1

*.*