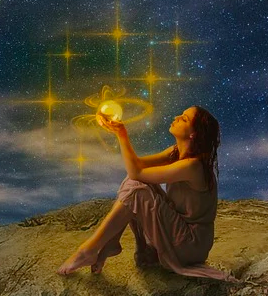 Reiki Level 2


Now that you have learned how fantastic and amazing Reiki is, come and deepen your journey with it!

I am offering this September, Reiki Level 2 Bilingual
(teaching it in english and french at the same time)

What we will learn:
- 3 Reiki symbols
- How and when to use the symbols.
- How to do distant Reiki to anyone around the world
To complete this level and get a certification for Level 2, you must hand out 6 case studies after the sessions.
Conditions for entry:

- A level 1 Reiki certification
- 3 case studies handed in to me BEFORE the start of the course.


Information on the Course:

Date: Saturday, September 3, 10, 17 and 24
Time: 9am to 12pm (3 hours)
Location: My Office in Saint-Eustache
Cost of the entire Reiki Level 2 course: 222$
Non-refundable down-payment: 55$

To register for the course and reserve your spot, I will need a non-refundable deposit of 55$ paid before August 27, 2022.

The rest of the amount needs to be paid in full before or at the start of the first class.

Please note that this will be a small & intimate group, so please make sure to register A.S.A.P. if you are interested to embark on this course, to make sure you have a spot!


Deadline to register: August 27, 2022


To register for the course, please click below:
Http://Klara.as.me/ReikiLevel2